'Ros Hitam 1.0': 4C, LABA, KAPEED, Bijan, Raja Popiah & Tan Sri AC
Not exactly a leak, by now. Nonetheless, a story about several funny and weird characters in Malaysia by a writer trying to be lucid over popiah, diamonds and 4C.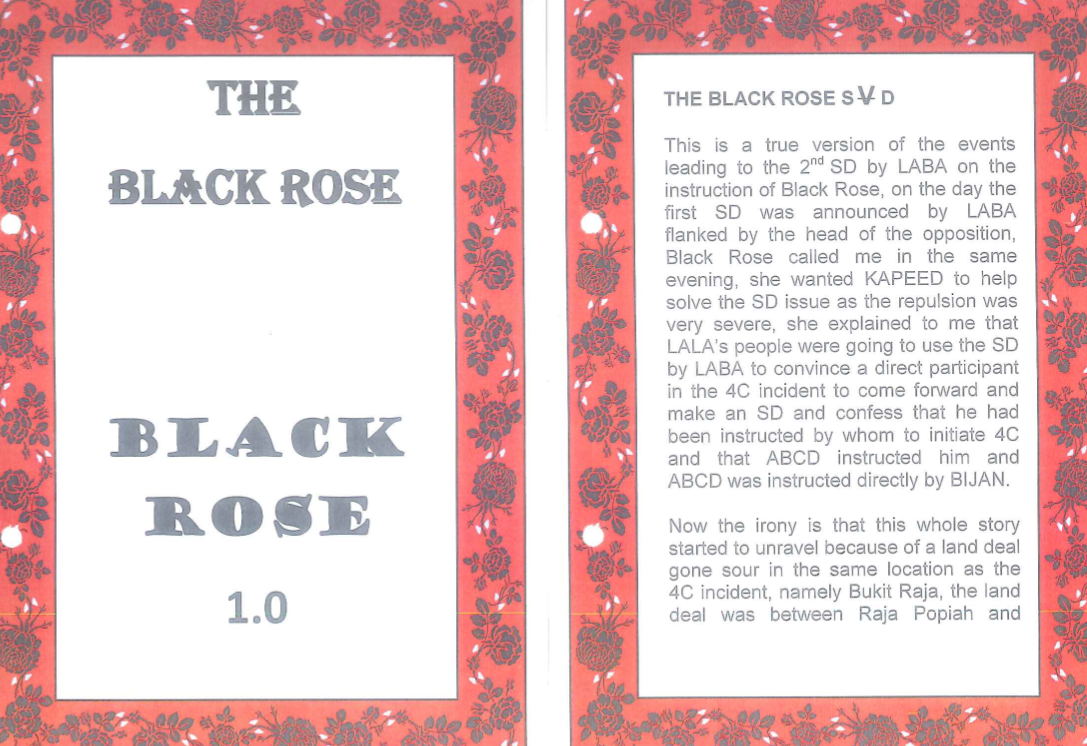 Don't expect an easy ride. Tough read. But go ahead here. Just don't laugh.
Wonder if Americk Singh Sidhu's statement or Haris Ibrahim's dare regarding 'the lawyer' are in any way connected with the story penned?
Bolehland.
P/S: Perhaps you would be better off with this must-read, succinct critique on what Malaysia needs to do to overhaul the economy.