Pusat Rakyat LB On BFM 89.9 !!! Play It !
Check out on Haziqah Nasirah, Project Assistant of Pusat Rakyat LoyarBurok, who will share her views and opinions with us on how NGOs can work effectively with government agencies to promote causes in an interview with Meera from The Bigger Picture on BFM 89.9.
Check out the podcast by clicking here.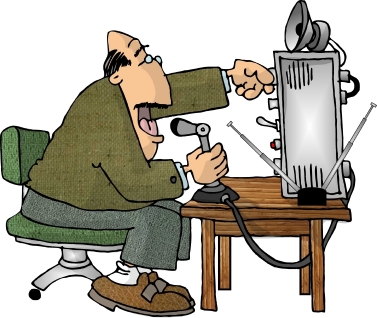 A ham radio cartoon on HamRadioSecrets.com
Malaysian Centre for Constitutionalism and Human Rights (MCCHR) is a non-profit based in Kuala Lumpur with the mission of promoting active democratic participation and human rights awareness.
Posted on 9 August 2012. You can follow any responses to this entry through the RSS 2.0.
Read more articles posted by Malaysian Centre for Constitutionalism & Human Rights (MCCHR).