It's a twisted world out there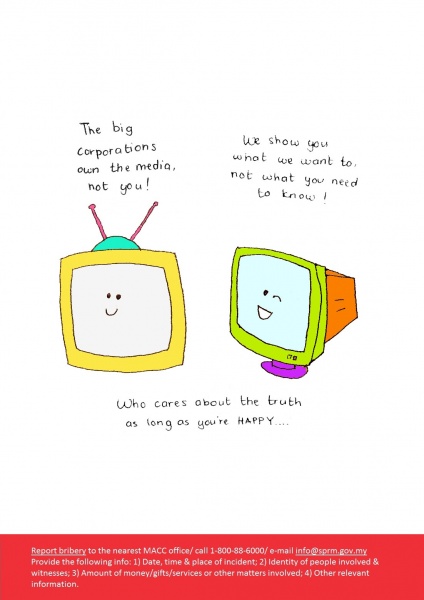 Integrating visuals and creativity into the fight against corruption, #pangkahrasuah is a poster contribution drive led by Sufri Safuan @ssafuan.
E-mail your poster to [email protected].
The drive begins 9th April 2012 and ends 15th April 2012.
Currently studying Medicine in the United States. Personally thinks that the Malaysian legal system should be improved to accommodate the people's needs even better.
Posted on 15 April 2012. You can follow any responses to this entry through the RSS 2.0.
Read more articles posted by Diana Chelsea Nointin.