BBC barren hill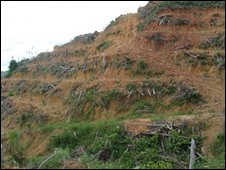 What used to be orang asli farm land is now barren, making way for oil palm plantation owned by a conglomerate.
ideologically promiscuous, morally flexible, gender variant, militant atheist.
Posted on 26 March 2010. You can follow any responses to this entry through the RSS 2.0.
Read more articles posted by Ong Jo-Lene.