Coming Up Next… #LoyarButik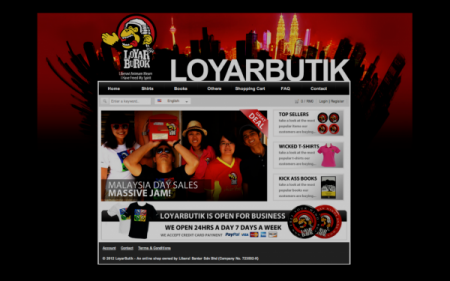 LoyarBurok is proud to present our very own collection and online store –
Welcome LoyarButik to the family! ;) You know you want a piece of us.
Stay tuned for the unveiling.
Recommended Reads:
Tags: LoyarButik
Sha-Lyn Xash is a full-time law student, fashion blogger and lover of all things pretty. She believes fashion is a powerful form of creative expression, representing the outer persona of an individual. She would also like to be part of a revolution someday.
Posted on 18 September 2012. You can follow any responses to this entry through the RSS 2.0.
Read more articles posted by Sha-Lyn Xash.