Don't just say it. Walk the talk.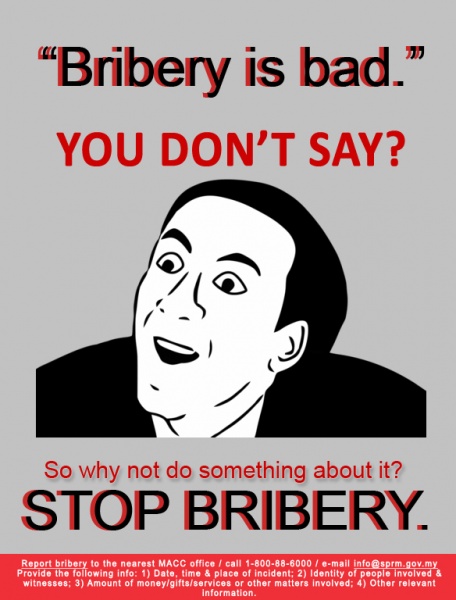 Integrating visuals and creativity into the fight against corruption, #pangkahrasuah is a poster contribution drive led by Sufri Safuan @ssafuan.
E-mail your poster to [email protected].
The drive begins 9th April 2012 and ends 15th April 2012.
Loves fashion, but currently pursuing her parents' dream to take Law in University of Malaya.
Posted on 15 April 2012. You can follow any responses to this entry through the RSS 2.0.
Read more articles posted by Farah Atiqa.