One bribe for a man, one giant leap for corruption.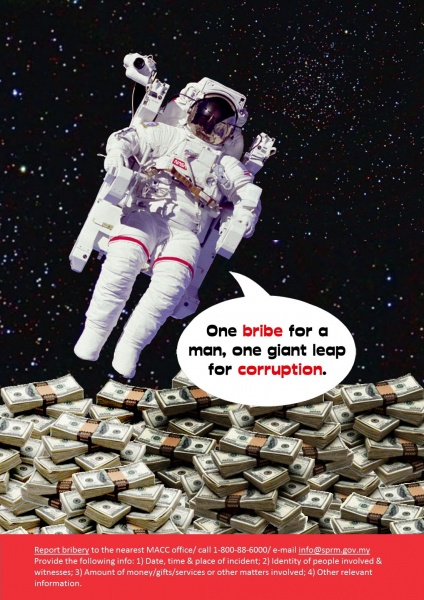 Integrating visuals and creativity into the fight against corruption, #pangkahrasuah is a poster contribution drive led by Sufri Safuan @ssafuan.
E-mail your poster to [email protected].
The drive begins 9th April 2012 and ends 15th April 2012.
A young creative mind who always believes that everything will happen in its own way.
Posted on 13 April 2012. You can follow any responses to this entry through the RSS 2.0.
Read more articles posted by Atiyah Saadon.