Take Control, Don't Be Lured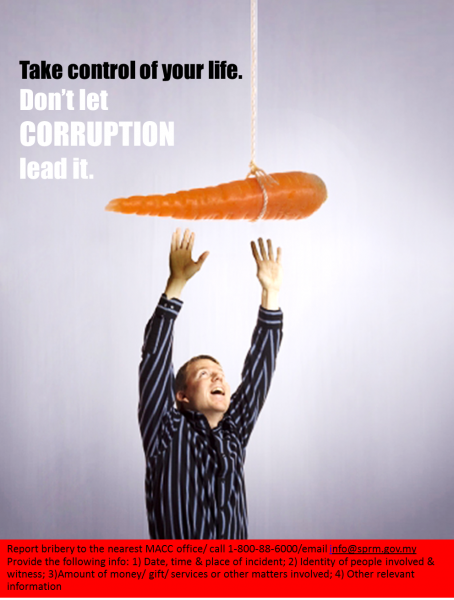 Integrating visuals and creativity into the fight against corruption, #pangkahrasuah is a poster contribution drive led by Sufri Safuan @ssafuan.
E-mail your poster to [email protected].
The drive begins 9th April 2012 and ends 15th April 2012.
Bold and daring. Aspires to change the world and get herself noticed with what she does best. Design.
Posted on 12 April 2012. You can follow any responses to this entry through the RSS 2.0.
Read more articles posted by Adora Chloe.