Photo 9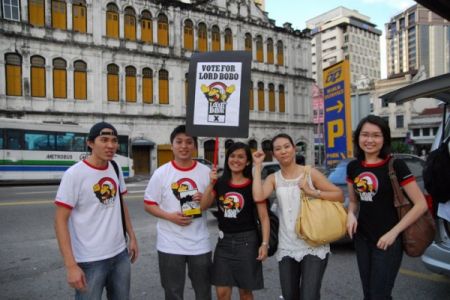 The Pusat Rakyat LoyarBurok (PRLB) is a community centre run by the Malaysian Centre for Constitutionalism and Human Rights (MCCHR). PRLB is open to Homo Sapiens (or higher i.e. Homo Superior like the X-Men), all species of simian and civil society organisations who wish to use the space for meetings, activities or events that support, promote or enhance the mission and spirit of MCCHR. MCCHR's mission is to promote and protect human rights in Malaysia in accordance with established international rights principles, treaties and law by maximising the use of all appropriate tools through integrated and community-based approach. We also like to party and do other fun stuff. Serious. PRLB's main purpose is to provide a conducive and safe space for youth (don't worry, old flers are also welcome-lah) to engage constructively, discuss and educate themselves (and others) about civil, political, economic, social and cultural issues. It also seeks to provide a platform for other beneficial rakyat-orientated activities such as parties and other fun stuff. I know we sound stuffy here, but we are serious about the fun stuff.
Posted on 2 December 2011. You can follow any responses to this entry through the RSS 2.0.
Read more articles posted by Malaysian Centre for Constitutionalism & Human Rights (MCCHR).