Rebel With a Cause: Moving the Call of Farhan Afiq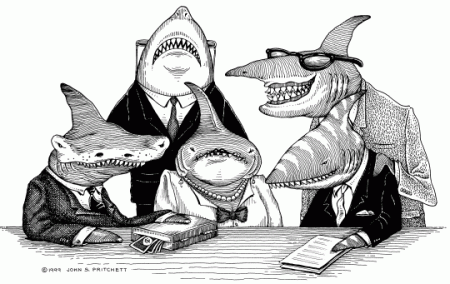 Dengan izin Yang Arif,
Saya hadir pada pagi ini mewakili Pempetisyen Mohd Farhan Afiq bin Haron.
Pempetisyen berasal daripada Kedah, dan adalah anak sulung di dalam keluarga 5 orang adik beradik. Ayah Pempetisyen, Encik Haron bin Zakaria adalah seorang pegawai di Jabatan Penerangan Malaysia manakala ibunya Puan Rusiah binti Abdul Hamid adalah seorang wartawan dengan RTM.
Yang Arif, Pempetisyen kata beliau merupakan seorang rebel di waktu mudanya. Semasa di sekolah, Pempetisyen telah nampak kawan-kawannya ditegur oleh guru-guru mereka, tetapi mereka tidak tahu bagaimana hendak menyuarakan ketidakpuasan hati mereka kepada teguran itu.
Pempetisyen berkata peristiwa-peristiwa sebeginilah yang telah menghidupkan semangatnya untuk menjadi seorang peguam sejak berumur 13 tahun. Beliau telah bertekad untuk membelajar bagaimana hendak membela orang yang tidak berupaya untuk menyuarakan kes mereka sendiri – to speak for those who cannot do so for themselves.
Semangatnya yang begitu suka berlawan itu telah merisaukan ibu bapa beliau. Saya difahamkan bahawa mereka begitu risau sehinggakan mereka hampir menghantar Pempetisyen ke sekolah agama di Aceh demi mendisiplinkannya.
Setelah memujuk ibu bapanya, dan berazam untuk membuktikan kebolehannya apabila tenaga pemberontakannya itu disalurkan ke cara yang lebih positif, Pempetisyen telah berjaya mendapatkan izajah undang-undangnya daripada Universiti Islam Antarabangsa dan pada hari ini berada di ambang kerjayanya di dalam profesion guaman. Pencapaian ini didedikasikan kepada ibu bapanya. Kedua-dua mereka hadir pagi ini daripada Alor Setar, tetapi saya percaya tiada kamera daripada RTM dibawa bersama.
Pempetisyen telah meminta saya juga merakamkan terima kasih kepada rakan karib beliau di Universiti yang telah memberikan sokongan dan dorongan kepadanya. Pempetisyen telah menggunakan kata "brethren" apabila merujuk kepada mereka. Tetapi, selain daripada Anwar Kasim, nampaknya lebih sesuai rakan-rakan itu dipanggil "the sisters": Syafiqah Hanah, Hazirah Ismail, Linda Che Omar, Amalina Zaidan dan Farah Alia.
Nampaknya subjek jurisprudens yang paling menarik kepada Pempetisyen, kerana beliau berkata Frederick Nietzche adalah salah seorang penulis yang paling digemari oleh beliau. Selain Nietzche, saya diberitahu oleh Pempetisyen bahawa beliau juga seorang pembaca taat dan setia kepada blog undang-undang yang paling unggul di Malaysia: www.LoyarBurok.com.
Yang Arif, tidak hairanlah dengan minatnya untuk filosofi undang-undang sambil asyik membaca coretan-coretan di LoyarBurok, dan dengan semangatnya yang membara untuk menjadi seorang peguam bahawa Pempetisyen telah tiba di pintu pejabat rakan bijaksana saya Fahri Azzat untuk berlatih dalam kamarnya.
Pempetisyen telah meminta saya meluahkan rasa terima kasih beliau kepada pengajarnya secara khusus, dan juga kepada kesemua peguam dan kakitangan di firma Azzat & Izzat, yang telah membimbing beliau sepanjang 9 bulan latihannya.
As Yang Arif well knows, Fahri Azzat has set very high standards for those moving calls with his evocative and moving speeches on behalf of many petitioners. I was therefore constrained to find a quote to end this speech, and as the Petitioner embarks on a career as a litigation lawyer, it seemed apt to recall the words of his favourite author Nietzsche who pointed out that there are no facts, only interpretations.
Yang Arif, saya telah berpeluang berkenalan dengan Pempetisyen semasa latihannya dan saya percaya Pempetisyen adalah seorang berkelayakan yang patut dan wajar diterima masuk dan didaftaraikan sebagai seorang peguambela dan peguamcara Mahkamah ini. Seperti dimaklumkan tadi, pihak-pihak berkenaan tiada bantahan dan saya percaya kesemua suratcara adalah teratur.
Saya pohon perintah seperti dipohon.